<![if !vml]><![endif]>
Sharon L. Cook, co–author of Dream It Do It: Inspiring Stories of Dreams Come True, is a motivational speaker and developer of "Movement Meditation" workshops. She is co-founder of a sober living home for recovering women. Sharon is author of Return to the Child of Light, a self-help book written to encourage people to break free from addictive lifestyles. She travels across the nation inspiring individuals to reach their full potential. Wherever she goes, Sharon motivates others to live joyful, healthy lives. In addition to appearing on radio and television programs, she speaks at treatment centers, hospitals, clinics, schools and conferences.

Graciela B. Sholander, co–author of Dream It Do It: Inspiring Stories of Dreams Come True, is a freelance writer with over 100 published feature articles. Her work covers a wide range of nonfiction subjects including health and wellness, parenting, family, career success, faith, personal growth, travel, and recreation. She has written for print publications including Women's Circle, American Indian Report, and New Mexico Magazine, and for Web sites including KidsHealth.org and ExperienceOnline.com. Prior to becoming a writer, Graciela was an electrical engineer. She lives in Colorado with her husband, Kevin, their two children, and their dogs, fish, and turtle.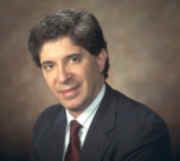 Daniel Lauber, author of Professional's Job Finder, Government Job Finder, Non–Profits & Education Job Finder, and the forthcoming International Job Finder.
Daniel Lauber, may be the only career author to write a successful amicus curiae brief for a case before the U.S. Supreme Court. As one of the nation's leading experts on fair housing law for group homes and halfway houses for people with disabilities, he wrote an amicus brief on behalf of the American Planning Association in support of a group home's legal position that prevailed in City of Edmunds vs. Washington State Building Codes Council, 115 S.Ct. 1776 (1995).
In April 1998, Dan received the prestigious Paul Davidoff Award for Advocacy from the American Planning Association in recognition of his 25 years of working on behalf of those society often ignores.
Dan formed Planning/Communications in 1979 after a career as an award–winning city planner working for local and state government. Since then he has served local and state governments as a planning consultant and, since 1985, as a land–use attorney.
Dan is author of the International Job Finder, Professional's Job Finder, Government Job Finder, Non–Profits and Education Job Finder, Job Finder's Tool Kit (software),* Non–Profits' Job Finder,* Professional's Private Sector Job Finder,* The Compleat Guide to Finding Jobs in Government,* The Compleat Guide to Jobs in Planning and Public Administration,* and The Compleat Guide to Jobs in Planning.*
Dan has appeared on ABC television's Good Morning America and CNBC–TV's Steals and Deals and Today's Business, as well as on over 100 radio stations throughout the country. He is also a frequently–requested speaker at job fairs, job clubs, and national conventions of professional associations.
At age 35 he was elected the youngest president ever of the 29,000–member American Planning Association while attending the Northwestern University School of Law full–time. In 1992 he was elected President of the American Institute of Certified Planners. He has chaired two American Bar Association subcommittees. In 2002, he became the first person ever elected a second time as President of the American Institute of Certified Planners.
Dan received his Masters of Urban and Regional Planning in 1972 from the University of Illinois–Urbana, and B.A. in sociology from the University of Chicago in 1970. He received his J.D. from Northwestern University School of Law in 1985.
Dan has written dozens of articles on planning and law issues in professional publications and the popular press. He created the "Condo Watch" column for the Chicago Sun–Times in 1979. When not immersing himself in the preparation of the Job Finder Series, he spends most of his time as an attorney on zoning cases and on behalf of people with disabilities who wish to live in group homes. He also conducts computer consulting for a number of non–profits and edits and designs monographs and newsletters. He's having a wonderful life and hopes this book will help you achieve one too.
* = Out of print and superseded by the current Job Finder Series.

Cheryl Matherly and Robert Sanborn, authors of the fifth edition of How to Get a Job in Europe
Dr. Cheryl Matherly is Associate Dean for Global Education at the Center for Global Education at the University of Tulsa. Dr. Matherly previously directed Rice University's International Internship Program, which has received national attention for placing undergraduate students into internships throughout Europe. Dr. Matherly, who has traveled and worked extensively in Europe, has advised hundreds of students and recent graduates about successfully finding work abroad. She is particularly interested in the impacts of globalization on the workplace. The recipient of two Fulbright grants for study of culture and higher education abroad, she holds a doctorate in education from the University of Houston.
Dr. Robert Sanborn is most recently served as Executive Director and CEO of the Education Foundation of Harris County, Texas. He is a recognized expert on international career opportunities, and has been a regular contributor to national magazines. Dr. Sanborn received his doctorate in International Education from Columbia University where he served as placement director for the School of International and Public Affairs. Dr. Sanborn was also Associate Dean at Rice University and Dean of the College at Hampshire College in Amherst, Massachusetts. The author of the first edition of How to Get a Job in Europe and other titles in the "How to Get a Job in …" series, Dr. Sanborn was among the first career education professionals in the U.S. to actively advise college students about opportunities to work abroad.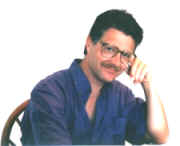 Tim Kirkwood, author of the Flight Attendant Job Finder & Career Guide
Born in 1953 in Bloomington, Minnesota, author Tim Kirkwood began his travel career with a sales position that led him to the southeastern United States and eventually to California. He began his flying career when he was hired in San Francisco in 1976, and has been based in Kansas City, Boston, and New York City. He has survived deregulation, labor disputes, industry cutbacks, and corporate takeovers.
The flexible scheduling of his flight attendant career has allowed Tim to pursue many other vocations, including disk jockey, tour director, bartender, and author.
In addition to writing this book, Tim conducts public seminars on how to become a flight attendant. He is also the "Flight Attendant Representative" for the Aviation Employee Placement Service — an Internet–based job placement service for jobs in all aspects of aviation located on the Internet at URL: http://www.aeps.com.
Tim has also been involved in many volunteer activities for charity. The constant use of his travel benefits has given him the chance to excel as a professional photographer in both standard and stereo (3–D) formats.
Tim currently lives in south Florida.


Richard M. King, author of From Making a Profit to Making a Difference: How to Launch Your New Career in Nonprofits.
Having served in the nonprofit sector since 1969, author Richard King knows the nonprofit hiring process from both sides of the hiring desk. He is currently President of Kittleman and & Associates, LLC., one of the top executive search and management consulting firms that exclusively serve the nonprofit community nationwide. He joined Kittleman in 1985.
Mr. King has been the chief executive officer for three nonprofits: Wholistic Health Centers, Inc.; the Illinois Youth Service Bureau Association; and Youth in Crisis, Inc. He has served on boards of directors for several nonprofit organizations and consulted with dozens of nonprofits across the country on issues of governance, board development, long–range planning, fund raising, program development, and personnel appraisal.
Mr. King holds a Bachelor of Arts degree in Psychology from Illinois Wesleyan University, a Masters of Social Work from Florida State University, and a Masters of Business Administration with a concentration in Human Resources Administration from Dominican University. His academic background coupled with extensive experience managing and consulting with nonprofit organizations has provided him with a broad perspective on the dynamics of the management personnel selection process in the charitable sector.
A resident of Oak Park, Illinois, Mr. King was born in 1944 and grew up in Eureka, a small Central Illinois town. He and his wife Cheryl have two grown children, Megan and Cory.
Click here to return to the main page for From Making a Profit to Making a Difference. Click here to return to the Table of Contents.

Marcia Williams and Sue Cubbage, authors of the National Job Hotline Directory: The Job Finder's Hotlist
Marcia Williams, of Denver, Colorado, is a labor and employment specialist for the Colorado Division of Employment, Department of Labor and Employment where she works with some of the hardest–to–place job candidates in the state. She conducted the extensive research and verification of the job hotlines included in this book. Marcia has also worked as a teacher and tractor–trailer driver.
Sue Cubbage, of Florissant, Missouri, is a freelance writer and editor who has managed operations and personnel in the St. Louis area. A specialist in employee rights, she completed the work on this book by verifying the information, compiling the data by state and industry, and finalizing the manuscript. She is currently a candidate for ordination.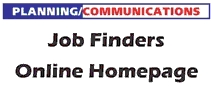 Return to the Job Finder's Online home page